About
TONY SAVAGE – Realtor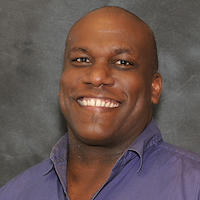 Hello Fellow San Diegans!

My name is Tony Savage and I would like to welcome you to my website.

I want to let you beautiful people know about my background in the business that is Real Estate. After graduating from Washington State in 1990, Go Cougs! I headed south to play football for the San Diego Chargers. Soon after I retired from the NFL, I started my Real Estate career. I have been in the business both as a Realtor and investor in San Diego for the past 25 years: I love it!

My business partner and I bought a bar called Rosie O' Grady's in Normal Heights in 1995. That was a fun time. The bar is still there, you guys should stop in and have a beer or two or three! A year later we bought our first 4-plex in City Heights. Fast forward 25 years later and I'm still working with my awesome clients and I also own rental property in Lansing Michigan which I rent out to students that attend Michigan State.

For the past 10 years I have lived in the Normal Heights and North Park neighborhoods. My wife and I are always checking out the new restaurants or brew pubs in North Park and the other great neighborhoods around us. I cycle a lot too, so say hi if you see us.

That's a snap shot of who I am and what I love to do. I don't want to bore you with my life story, I know how you are, you want the information and you want it now. So check out my site, read some of the blogs, and pull up properties that interest you. One of the cool features is the mortgage calculator. Just plug in your numbers and it will give you an approximation of what your principle and interest payments will be.

If you have any questions about our great San Diego housing market or you have thought about investing give me a call. Yes, I still take phone calls. If you prefer to text or e-mail that will work too. I would love to talk to you and help you with your Real Estate needs.

Take Care my fellow San Diegans!


LEILA SAVAGE – Realtor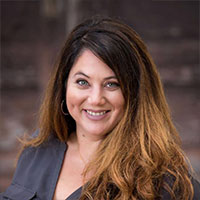 Welcome to our site!

My name is Leila Savage. I am a Realtor, Investor, Property Manager and Educator. Owning real estate has made a significant impact on my family's life. I am passionate about helping others experience the life changing benefit of investing in property.

I am a graduate of Point Loma Nazarene University. I worked in the wellness/spa industry and education field prior to getting involved in real estate professionally. I have found my perfect fit as a Realtor and entrepreneur.

My biggest piece of real estate advice is "get in the game!" Whether it's buying a small condo or a million dollar beachfront property; make the move. You won't regret it. We're always paying someone's mortgage, why not our own! Don't count yourself out. We have a dedicated team that can help you qualify, understand the process, and make the move to building your personal wealth and stability.

San Diego is a beautiful city, full of opportunities. I start my day off by walking in the morning, listening to an inspiring podcast, and soaking in the gorgeous views. My husband and I enjoy each other's company. We love to explore the city, even after living here 20+ years. We have 2 boys in college and cherish time all together when we get the chance. After a busy day, I love to unwind by picking up fresh ingredients and cooking a delicious meal and a bottle of wine. It's the simple pleasures in life that motivate me.

I'm looking forward to walking this home- buying journey with you and advocating for your best interest. Cheers!